Our 2021 Digital Marketing Predicted Trends
Goodbye and good riddance to 2020.
The global pandemic had an impact on every business; big, medium or small. Once 2021 hit, many were relieved and ready for a fresh start (we'd like to think of it as the perfect excuse to get the good times rolling).
As we look ahead, what will 2021 bring?
Data ethics, new ways of reaching consumers stuck at home and the future of Facebook and Google ads are just some of the topics on digital marketers minds.
Here are our top 7 digital marketing predictions for 2021.
(READ: Are you ready for the BIGGEST Digital Marketing Trends of 2020?)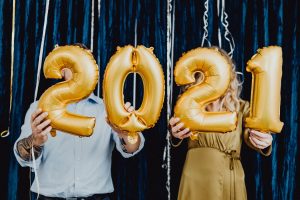 Online Business Will Continue To Boom
In 2020 the sceptics of the digital world were suddenly forced online due to the COVID-19 pandemic.
In 2020 we relied on digital heavily to connect audiences. Businesses hosted virtual events and online experiences for audiences. Online engagement was at an all-time high.
Regular updates to a business' social media profile became more important than ever before. For E-commerce brands in particular, it broke down barriers and helped give brands a personality online before someone would purchase from them.
In 2021, we predict that businesses who might've temporarily pivoted towards digital could make the move a permanent one.
Shoppable Posts on Social Media
Social media platforms like Facebook and Instagram have already introduced functions for consumers to easily see a product and buy it without ever actually having to leave the platform.
With social e-commerce continuing to grow into 2021, brands might need to adapt to these platforms' new rules for selling and buying. This is in a similar manner to how many had to adjust to the e-commerce giant Amazon.
Preparing for a Cookieless World
The cookie dominated the world of digital marketing in 2019 and in early 2020.
Cookies (no, we aren't talking about tasty chocolate chip cookies) keep track of a user's activity online.
In January 2020, Google announced that Chrome (Google's cross-platform web browser) would begin blocking third-party cookies by default in 2022.
We predict that the 'cookiepocolypse' will bring about more quality engagement with audiences.
Here at Caffeinate Digital we are all about the Customer Value Journey.
(READ: The Customer Value Journey: How to create a marketing strategy that WORKS.)
This model leans heavily into the approach of supplying value in advance.
We predict that, as a result, we will see an increase in high quality ads, and more attention given to providing value (in advance) for potential consumers.
More Than Just Facebook Ads
In 2021 we could see a shift in more businesses running ads on platforms other than Facebook and Google, who currently dominate the world of online digital marketing.
We predict that we will see an increase in TikTok ads, especially as the short-form video-sharing app continues to expand its advertising platform.
This is in addition to other platforms such as Pinterest, Linkedin, Spotify and Twitter.
It's important to note that the chosen platforms businesses use to market on depends on their target demographic, and what platforms this demographic of people are using to find information online.
Video Will Remain Our Supreme Leader
Video has been at the top of the content creation checklist for a few years now, but in 2021 we predict it's going to be bigger than ever before.
In the height of the COVID-19 pandemic, online events were born out of necessity. Businesses still need to generate their return on investment; we think that this will drive many events to stay online.
With students across the globe needing to stay home, COVID-19 has impacted the push towards online learning. With the rise in popularity of e-learning platforms such as LinkedIn Courses and Skillshare, the continual growth and uptake of online educational resources is inevitable.
(Read: Everything Wrong With The Social Dilemma)
'Reel'ing it in.
Instagram introduced its Reels feature in August 2020, and the world took note.
According to Instagram, 'Reels invites you to create fun videos to share with your friends or anyone on Instagram.'
Looking forward into 2021, we think Reels will continue to dominate the algorithm on Instagram. Tiktok, Facebook Watch and the video giant YouTube will all continue to grow.
Google Taking Up More Real Estate With Paid Ads
Google's empire is built on advertising, and over the last few years the company has been discreetly adding more ads in more places.
In 2020 we saw the introduction of the featured snippet; a small section of content from a relevant website that's generally an answer to a question.
(picture)
We predict that the top of a Google search results page will be taken up with more ad space. What does this mean? Put simply, businesses investing in digital marketing will need to place more emphasis on paid advertising rather than organic search and SEO.
That's not to say you shouldn't continue to invest in organic reach and SEO – this is still a super important piece to the puzzle.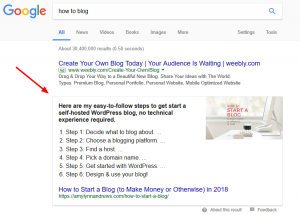 Stories on Every Platform, Yes Every Platform
Stories started on Snapchat in 2013.
Instagram picked up the popular feature in 2016, with its sibling Facebook following the trend soon after in 2017.
Now LinkedIn and YouTube are on board with their own stories features. Believe it or not, Twitter now has its own version of stories, interestingly named 'Fleets.'
But just when you thought you had seen it all, music streaming platform Spotify is testing a stories feature that will allow influencers to incorporate video elements into their public playlists.
Lifestyle YouTube influencer Summer McKeen was the first to test this feature.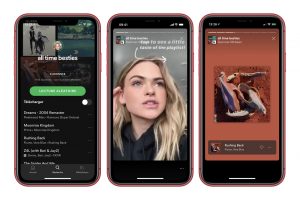 Who's to say where stories will end up next?
What do you think? Comment with your 2021 digital marketing predictions down below.
(READ: What NOT To WEAR: 7 Tips for Choosing the Right Clothes for Your Marketing Video)
We want to hear from you! Follow us on LinkedIn, Facebook and Instagram to keep up with us, get our notifications and start a conversation!
Get the latest and greatest.
Direct to your inbox.
No spam. Only the good stuff.