6 TikTok Tips to Get More Views
In no time at all, TikTok has rapidly risen to become one of the most popular social media platforms out there.
This is especially the case for the likes of Millenials and Gen Z, who typically enjoy quick, easily digestible, entertaining video content.
With high organic reach and reports of fantastic engagement rates for many users, digital marketers across the globe want in on a piece of the TikTok action.
In the grand scheme of things, this is hardly a surprise. TikTok, as an engaging video sharing platform, offers businesses the opportunity to show a more creative, human side of their brand by using the app's new and creative approach to content creation.
A small business, for example, could use a TikTok video to put their product and/or service in front of potential buyers. A nail salon could post a video showing the step-by-step process (and beautiful finished product) of a client's fresh new nail design.
If you're new to the platform or are looking for more fantastic ways to generate high engagement rates (and achieve more views on your videos), we've got you covered with 6 quick and easy tips to make it happen!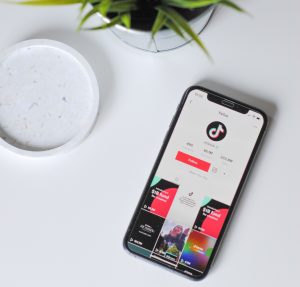 (READ: TikTok Launches TikTok for Business)
You don't need to sing and dance
TikTok isn't all about people doing the Renegade or lip-syncing along to Doja Cats' popular song "Say So."
While lip-sync and dance videos are popular on the platform, other forms of content such as recipes, tips, advice, reactions, behind the scenes etc.
Remember, your brand can entertain as well as educate and still capture the attention of your ideal audience.
Consider engagement over followers
The number of followers your TikTok has doesn't matter – Engagement is key. TikTok rewards users for the number of likes, comments, and shares a video receives. It'll also reward your content with organic reach if more users watch your video until the end, or view your video multiple times.
(READ: Create Scroll-Stopping Content For Social Media)
Get To The Point
It's important to remember that the younger crowd on TikTok have shorter attention spans (sorry, Gen Z).
Put the hook of your video at the very beginning of the video. No time for introductions on TikTok. It's essential to get straight to the point. By mixing up camera angles and zooming in on the content you're showing, you can help to keep your audience engaged.
Stitch & Share
On TikTok, shared content is a strong signal of valuable content.
TikTok has numerous options to share content to other platforms (including saving it to your notes app).
Stitched videos are videos created from cuts or sections of videos from other users. This is similar to the TikToks duet feature, which is a split-screen of videos. These can create an endless domino effect of sharing and engagement.
This is a great way to get your content out there. Take a look at this duet from Vessi, encouraging users to post content about their brand in order to win a giveaway.
Get Trending
Another way to gain popularity on TikTok is to hop on to current trends.
Whether it's trending soundbites, challenges, effects, filters, and meme formats, getting onto trends and applying them to your industry or niche is one of the best ways to generate content.
Caffeinate Tip: Head over to the discover tab on the TikTok app and have a look at what's currently trending on the platform. Also, use the search bar to look for hashtags related to your industry and find out what's trending within your niche.
Pick a location that works for your business
Know what content you want to make and where you want your content to be seen.
Your geographic location affects how your content is seen on the platform. TikTok shows videos within a specific location to other people in that location. For example, if your site is set to Perth, Western Australia, you are more likely to see and be seen by other Perth-based users. This is highly important for any local business – especially if you wish for users to come and visit your physical location.
Using these 6 tips, you can grow your business using TikTok and create content that attracts a loyal following, who will hopefully become customers.
(READ: What Is A Marketing Agency?)
We want to hear from you! Follow us on LinkedIn, Facebook and Instagram to keep up with us, get our notifications and start a conversation!
Get the latest and greatest.
Direct to your inbox.
No spam. Only the good stuff.