Create Scroll-Stopping Content For Social Media
Social media is a constant battle of brands competing for your attention.
Organic or paid (or both); we (as marketers and social media aficionados) have to adjust to the reality that gone are the days of posting content for content's sake, as engagement has become increasingly exclusive.
According to Hubspot Statistics, 94% of consumer marketers use Facebook, and 94% of B2B marketers use LinkedIn.
As marketers, we rely on visuals to draw our audience's attention. Brands often don't have the time or resources to create highly visual, well-thought-out engaging content, so we sometimes go the easy route and suffer the consequences – but it doesn't have to be this way.
Here are six ways to set up your social media content, that doesn't break the bank.
1. Put Your Images Into Motion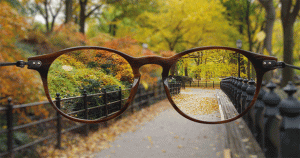 Adding fun animations or motion graphics to your photos can help you stand out from the crowd. Cinemagraphs is the art of adding motion to still images.
You can do this in several different ways – by adding special effects, elements, backgrounds, overlays and more.
Don't have a videographer or motion graphics guru on your team? That's totally ok – there's an abundance of online courses and tutorials that can help.
(READ: Social Listening: What, Why and How Ultimate Guide)
2. Write Out Your Message
View this post on Instagram
Breaking up your news feed with well-thought-out written visual content can get you to stop scrolling and read. At Caffeinate Digital, some of our most popular content are our infographics. Why? Because they provide VALUE.
One way to cheat the algorithm (to get your content seen on social media without paying for it ) is to get your audience to save your posts. The algorithm favours posts by saves, shares, comments, and then, likes. Providing value to people can be an easy way to get your audience to save your post, so they WANT to keep coming back to it again and again.
3. Add Style To Your Stories
Hootsuite says that 500 million people use Instagram stories every day. Stories are a huge part of Instagram's popularity and are an important channel for a business to connect with its audience. Now, Facebook, LinkedIn, Twitter, and Spotify have entered the stories game.
Get creative with your stories, add stickers, host quizzes, ask questions and add music. Do it all! Your audience will love engaging with your content.
4. Reels, IGTV and Facebook watch
Social media has grown from a place to connect with friends and family to a place where you go to be entertained, to learn, to shop and for inspiration. That's where video content can come in handy.
Video is the number one key to get your content to your audience.
Videos on social media are proving to be a powerful business asset in gaining new followers, growing your brand, and driving sales. Videos receive 10 times more exposure on social media and have a longer shelf life than other forms of content.
(READ: The Ultimate Video Production Equipment Checklist)
5. Add Subtitles to Videos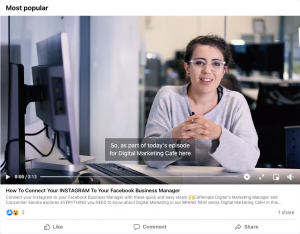 Did you know that 85% of Instagram and Facebook users scroll on these platforms with the sound turned off on their smartphone, computer or tablet devices? Adding captions draws in these users, and gives them the option to see what is being said in a video, without needing to hear it.
When adding subtitles, you don't need to type out every word yourself. Instagram and Facebook's new auto-captions feature and other programs like Descript do the job for you!
6. Carousels, Carousels, and Carousels
Carousel posts have proven to get a higher engagement on social media than average still posts. Shortly after introducing this format to the platform, Facebook reported that carousel ads delivered lower conversion costs and higher engagement rates.
So there you have it, six ways to step up your engagement! Still have some questions? Get in touch with us today!
(READ: Read This Before Building Your Website)
We want to hear from you! Follow us on LinkedIn, Facebook and Instagram to keep up with us, get our notifications and start a conversation!
Get the latest and greatest.
Direct to your inbox.
No spam. Only the good stuff.