The Ultimate Video Production Equipment Checklist
Step up your social media videos with the ultimate equipment checklist of tools we use every single day here at Caffeinate Digital. 
We Live in a highly competitive digital world, where the best video wins! One of the best ways to step up your video production is to invest in high-quality equipment that will have your audience clicking on your videos in no time.
1. Camera
Having a good quality video is easier now than ever. Even your average mobile phone has a built-in high-quality camera (the iPhone 12 comes with the option to even shoot in 4k!). However, nothing beats the high-quality image that comes with a professional full-frame mirrorless or DSLR video camera.
However, mirrorless camera or DSLR cameras give you the option to customise your videos to achieve the look you want. For example, you can adjust the frame-rate, depth of field etc.
At Caffeinate Digital, we shoot with the Sony A7iii Mirrorless camera, the best mirrorless camera on the market today. This is a more advanced level of camera, as Sony offers a lot in terms of customization that can be difficult for beginners to wrap their head around.
For beginners, we recommend anything within your budget within the Canon EOS range.
Equipment We Use: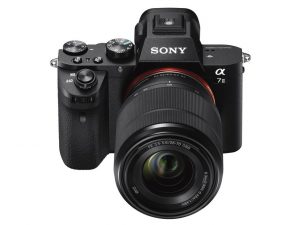 (READ: 3 Ways Business Can Prepare For A Post COVID World)
2. Camera Lens
Getting the right camera lens can make or break your video. There is no point in spending thousands of dollars on a high-quality camera if you're not going to buy a high-quality lens to go with it. In fact, sometimes the opposite is better; camera bodies come and go as the latest and greatest in technology is released but a good quality 50mm lens is forever.
Equipment We Use: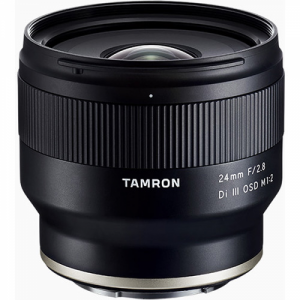 Tamron 24mm f/2.8 Di III OSD M 1:2 Lens for Sony E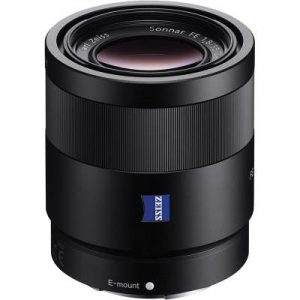 Sony E-Mount Zeiss Sonnar T* FE 55mm f/1.8 ZA Lens
We also highly recommend getting a lens cleaning kit, there is nothing like having to reshoot a video because there was dust in the lens!
3. Tripod
No matter how good the built-in stabilisation is in your camera, it would be best if you had a tripod. This is the biggest mistake we see businesses make when they start making their own videos. The smallest shake can show up in your footage, especially when you're using a zoom lens.
The brand of the tripod doesn't matter as much as it does when it comes to choosing a tripod. Whatever fits into your budget will do the trick.
Here at Caffeinate, we use several different tripods for different situations.
Equipment We Use: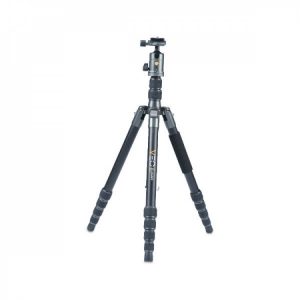 Vanguard Veo 2 Go 235ABM Travel Tripod w/ Monopod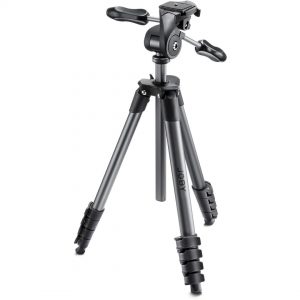 JOBY EverPod Control 3-Way Tripod
4. Gimbal
A Gimbal is an external stabiliser for your camera. There are many different types out there on the market that can step up your videos to that extra level of professionalism.
Equipment We Use: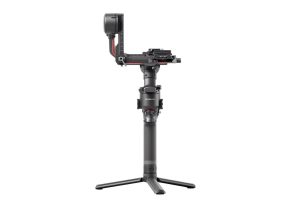 (READ: Social Listening: What, Why and How Ultimate Guide)
5. External Microphone
While there are cameras and phones out there that pick up great audio, they will never get to the level of quality and precision you will achieve with an external microphone.
Having good audio is especially important when recording video tutorials, live streams, interviews, or anything where people want to hear what the person is saying crisply and clearly.
Equipment We Use: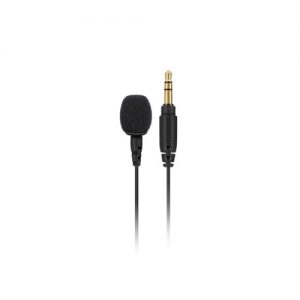 RODE LAVGO Professional-Grade Lavalier GO Microphone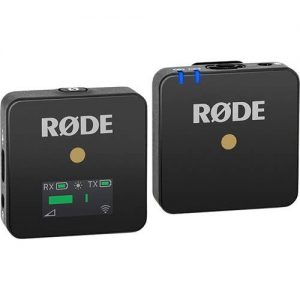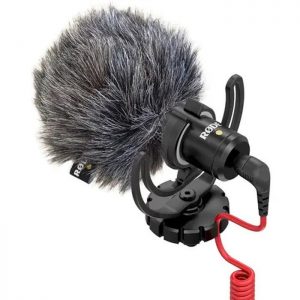 6. Lights
Good lighting makes a huge difference to the overall quality of your video. If you can't afford to properly light a video, find a window wherever you are filming and film your video facing the light.
An entry-level reflector is a great way to step up your lighting game without breaking the bank. Alternatively, you can use a polystyrene sheet. 
Equipment We Use: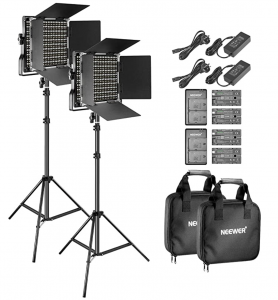 Neewer 2-Pack Bi-Color LED Video Light and Stand Kit
9. Memory Cards
High-quality SD cards, believe it or not, make a big difference when shooting videos. You will want to use a card with a high capacity (64GB or more) with high read and write speeds.
Equipment We Use:
We recommend the 64GB SanDisk Extreme Pro card with speeds of 300MB/s. If you're planning to shoot longer videos or videos in 4K, it's best to go for 128GB or larger.
8. IPad/ Teleprompter
Reading from a script is a bulletproof way to making you sound like a professional. The teleprompter reflects your script over the top of the camera, so when we record videos from a script it sounds more professional as you are still speaking to the camera. No need to memorise large chunks of text. Score!
Equipment We Use: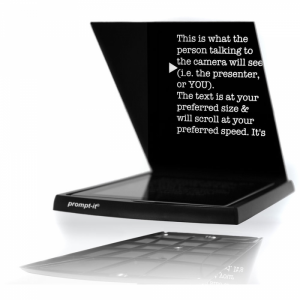 PROMPT-IT Maxi Teleprompter Kit
9. Editing Software
Basic video editing skills are essential to your video production quality. You don't have to be colour correcting and editing complicated cuts. Removing mistakes in your speech, adding things like text and b-roll will increase your video quality.
Here are some editing tools you can use;
iMovie: If you have a mac, this comes free with it! iMovie is a simple platform and easy to learn. If you want to learn more advanced editing techniques, however, there are better alternatives.
DaVinci Resolve: This platform comes in a free, more simple and easy learn platform and a one-time payment offer of $299. This software has everything you could ever need in a video editing platform to create, render, add special effects, you name it.
Equipment We Use:
We use Premiere Pro and After Effects to create our videos. The Adobe Suite is a monthly retainer of $76.99.
(READ: How To Create Awesome Content that'll Win Customers)
10. Transcription service
Adding text to your videos is a great way to increase engagement when posting your video online. Think about it, how often do you scroll Facebook with the sound on?
Equipment We Use:
At Caffeinate Digital, we use the transcription service Descript to add captions to videos and to export the dialogue in text form to turn into blogs.
11. Headphones
When beginning your video editing journey, we highly recommend you edit with headphones, as you can pick up on more faults in the sound than when listening to the sound through the computer. For example, is the sound coming out evenly through the left and right channels? Can you hear unwanted sounds in the background?
Equipment We Use: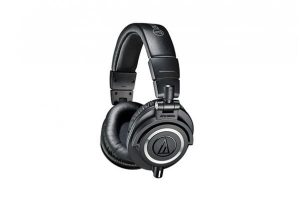 (READ: Read This Before Building Your Website)
We want to hear from you! Follow us on LinkedIn, Facebook and Instagram to keep up with us, get our notifications and start a conversation!
Get the latest and greatest.
Direct to your inbox.
No spam. Only the good stuff.