Read This Before Building Your Website
While we are a web design agency, first and foremost we are a marketing agency, and your website is the vehicle that's going to become your 24-hours-a-day, seven-days-a-week salesperson.
From the moment you arrive at Caffeinate Digital, that's where the exciting journey to creating your website really begins.
Meet with Company Directors Ben and Shaun, leverage their extensive marketing knowledge, expertise and experience to deliver a website that opens your business to the digital world.
We are DRIVEN by our unique strategy that hits centre stage on the digital marketing game.
We call it the Customer Value Journey.
And your website is a huge part of this journey.
We'll begin by collaborating in a Business Discovery Session and hear about the vision you have for your business. This is where we'll learn more about you and map out a plan to ultimately create a website that can become the fundamental building block to a strong marketing strategy that WORKS.
When we build a website, we build it to engage website visitors to convert and ultimately win you business. It can generate sales, win you leads, build incredible profits, establish engaging relationships, provide value to your customers, and so much more.
To do this, we'll identify who your customers are and how your website can strum the right chords for them; what do they need, what don't they need? What are they looking for? What can you give them online that'll provide them with value?
(READ: What is a Lead in Digital Marketing)
Wireframe
To kick things off, we begin the wireframing process. That's we'll map out the website that works for you, and that'll work for people who visit it.
Web Design
And then the design process begins. You'll collaborate with an Account Manager and exceptional graphic designers, who will work out everything from your logo to colour schemes, fonts, images, branding, style guides, user interface, iconography and hierarchy. This is how we get the overall vibe, look and feel of your website as amazing as it can be.
Our graphic designers will create a prototype, which you'll get to see and provide feedback on throughout the collaboration process.
Our Account Managers will keep you engaged and updated every step of the way and will always be available to you if you have any questions or enquiries about your website. You'll never be disappointed with the result, and that's because we'll keep you updated every step of the way.
(READ: Lights, Camera, Customer Value Journey!)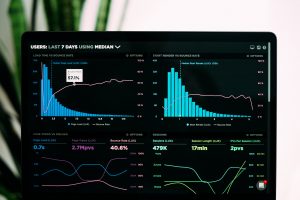 Content Creation
Content creation is everything; our experienced copywriter can help bring your website to life through transformational, strong content that strikes the perfect balance with your audience.
Did you know that video is one of the HIGHEST engagement drivers on the net today? That's why you'll also have the opportunity to liaise with our experienced video production crew to bring life to incredible video content that engages viewers.
Development
Our experienced team of developers will build your website from the ground up at the development stage, giving it the wheels and elbow grease it needs to function. They'll ensure it's fast, performs to perfection, and is compatible across many platforms – we're talking all things from desktops and tablets to phones and more.
Once your now fully-functional website is up and running, we'll invite you in to take a look at your website and iron out any small changes. Once it's ready to go, we're an agency that offers in-house hosting, with all of our hosting done on Google Cloud Platform and Amazon – so no need to worry about this. We'll have you covered.
(READ: Our 2021 Digital Marketing Predicted Trends)
And then the magic happens! This is where we send the website to live!
But the journey doesn't end there; we'll always be here to help.
Even if it's a year, or two, or three or more away, and you need help with your website or digital marketing, we're never going to "leave you to it" and walk away. We'll always be here to assist and help you at all times.
With all of our staff based in Australia, we're always going to be able to service your needs.
It's about building positive relationships for a positive result – and that's why here, at Caffeinate Digital, we're to energise your business – and digital marketing is how we're going to get you there.
(READ: The Customer Value Journey: How to Create a Digital Marketing Strategy)
We want to hear from you! Follow us on LinkedIn, Facebook and Instagram to keep up with us, get our notifications and start a conversation!
Get the latest and greatest.
Direct to your inbox.
No spam. Only the good stuff.